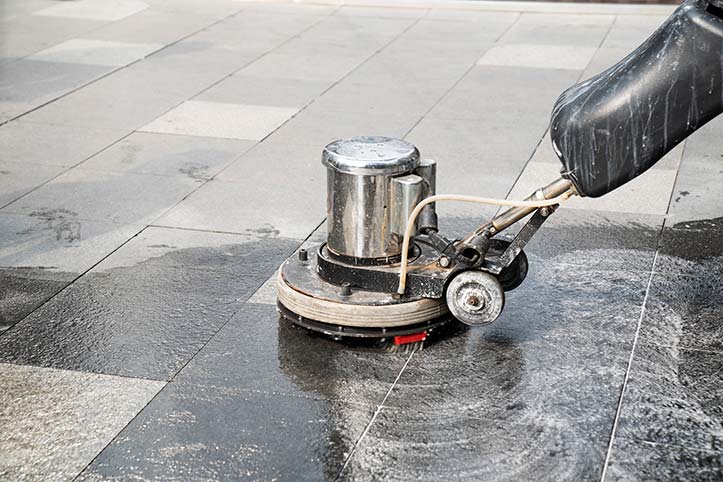 Your Local Experts in Commercial Stone Floor Cleaning
We all know a classic stone floor creates a wonderfully alluring effect for visitors. To deliver that initial impression, however, means maintaining a consistent level of polish and shine. A stone floor can easily suffer from wear and tear through every day use, and that's why Ideal Cleaning Centre provides an affordable and highly efficient service guaranteed to bring out the best in your floor, and all at a price that cannot be beaten elsewhere.
Here at Ideal Cleaning Centre we'll ensure your stone floor is given the expert care and attention it needs with the minimum of fuss. Our expertise is all about seeing that the job is done right, ensuring that your stone floor is restored to it's optimum self.
We're very proud of our high standards, and like to think they set us apart from other cleaning companies. Our existing customers, however, have always been our real seal of approval, and over time we've become truly grateful for their repeat business.
Why Choose Ideal Cleaning Centre?
If you've been thinking that all stone cleaning companies are essentially the same, we'd like to take a moment to assure you otherwise. Our focus has always been on providing the very best service the market has to offer.
Ultimately, what we mean by that is the quick and efficient removal of the grease and dirt that's potentially been building up for years. And this, in effect, means restoring the natural beauty of your home or business, using safe, none-harmful products.
We honestly think you'll be amazed at the results, so if you're looking for a quick and affordable way to bring your environment back to life, look no further than Ideal Cleaning Centre.
Want to know more?