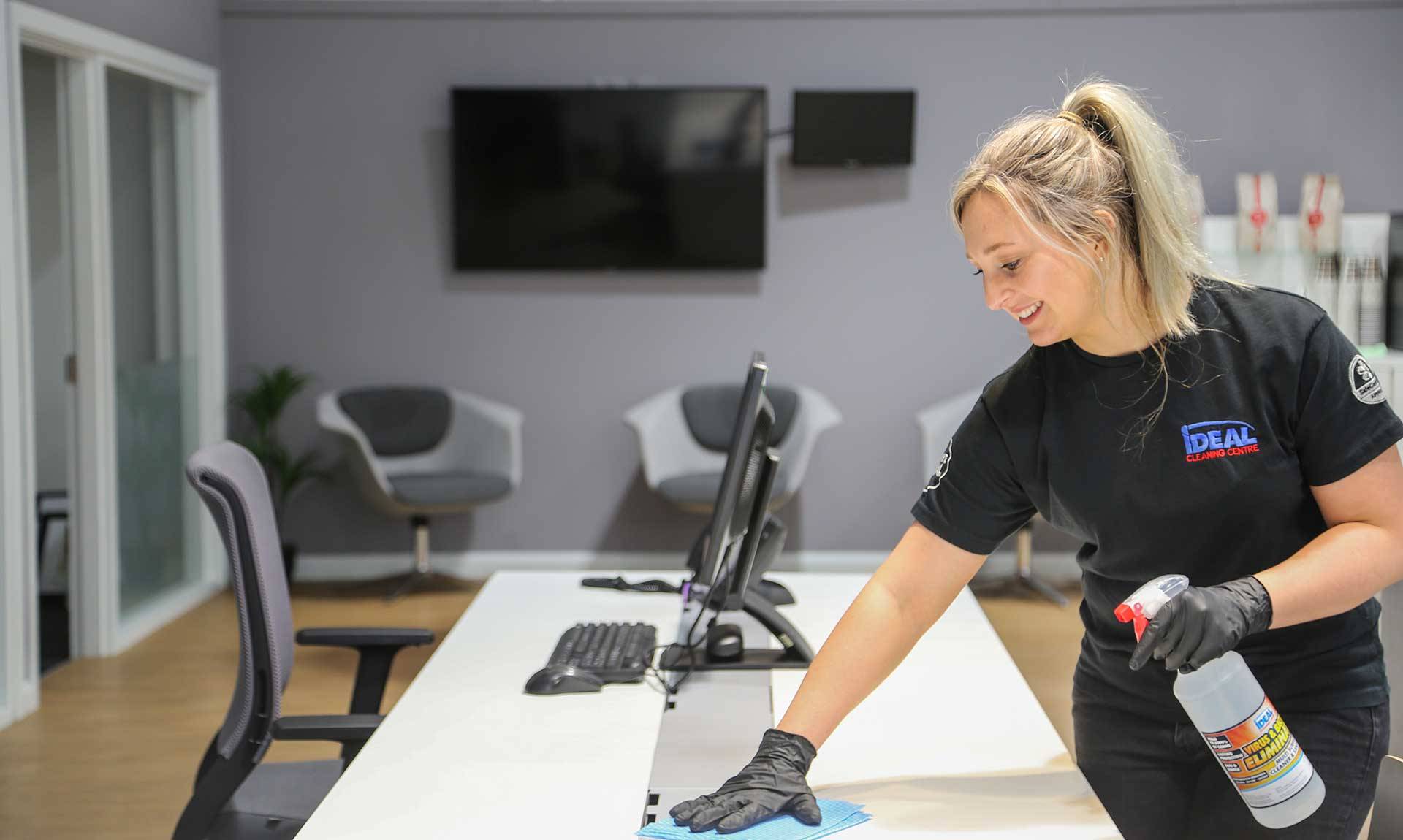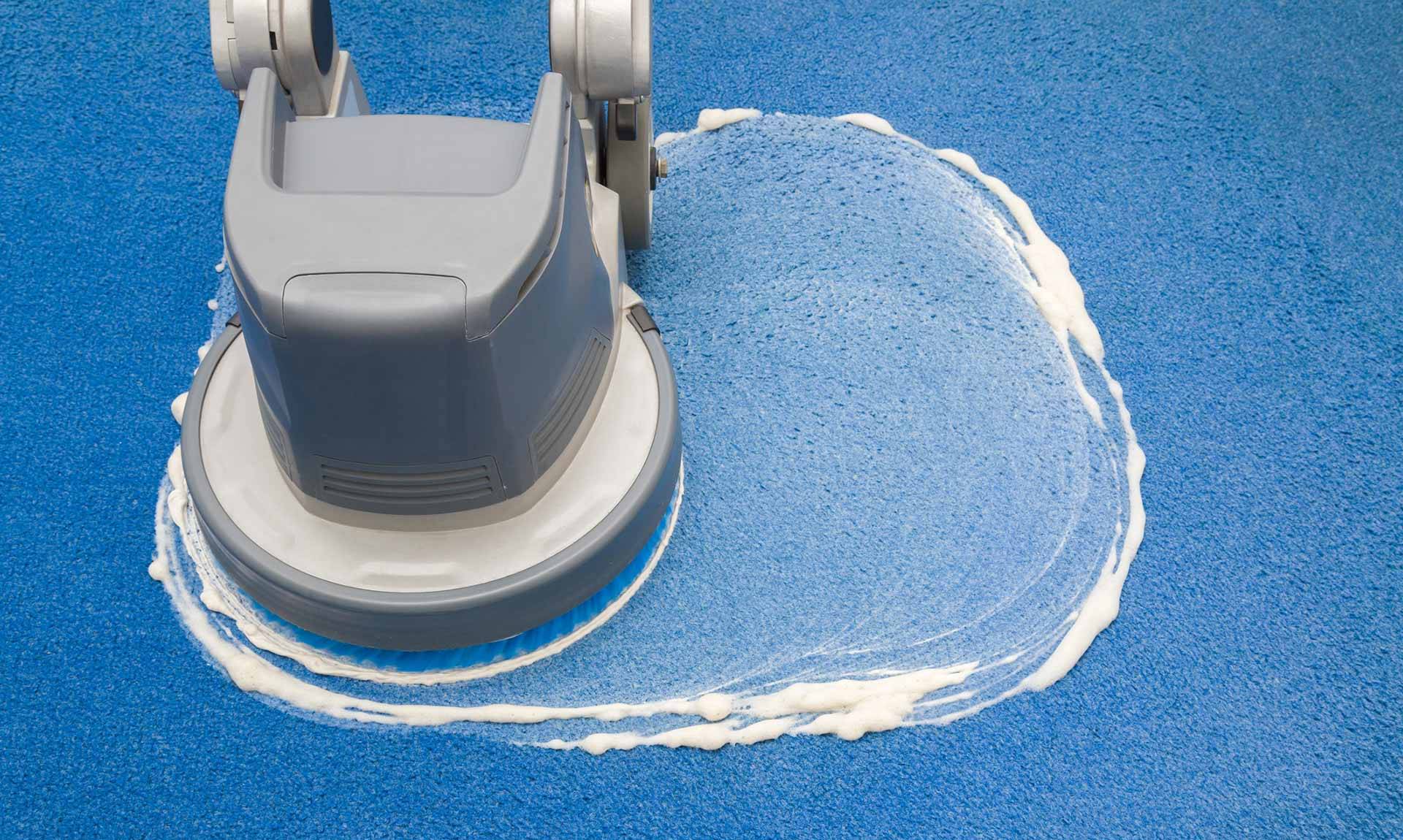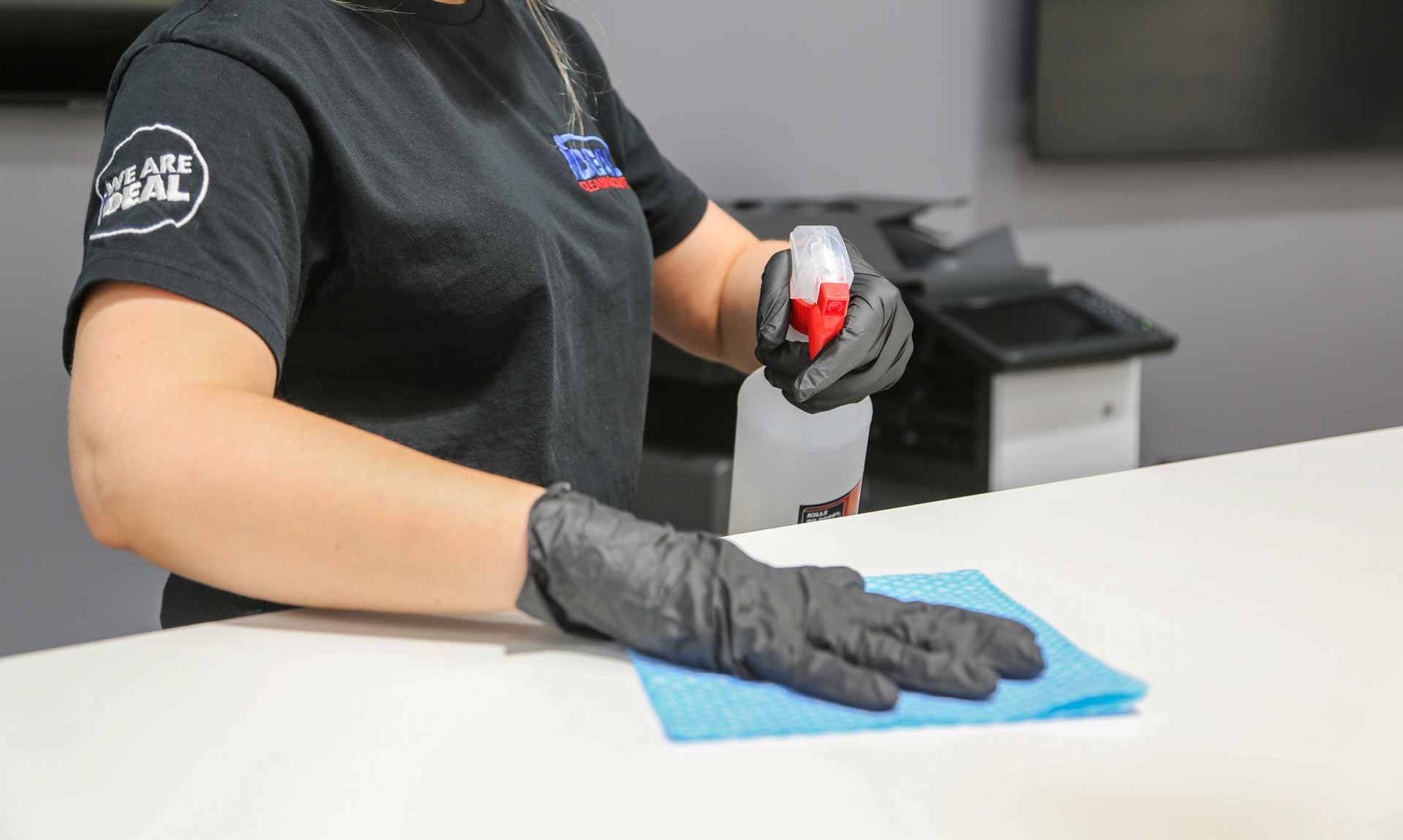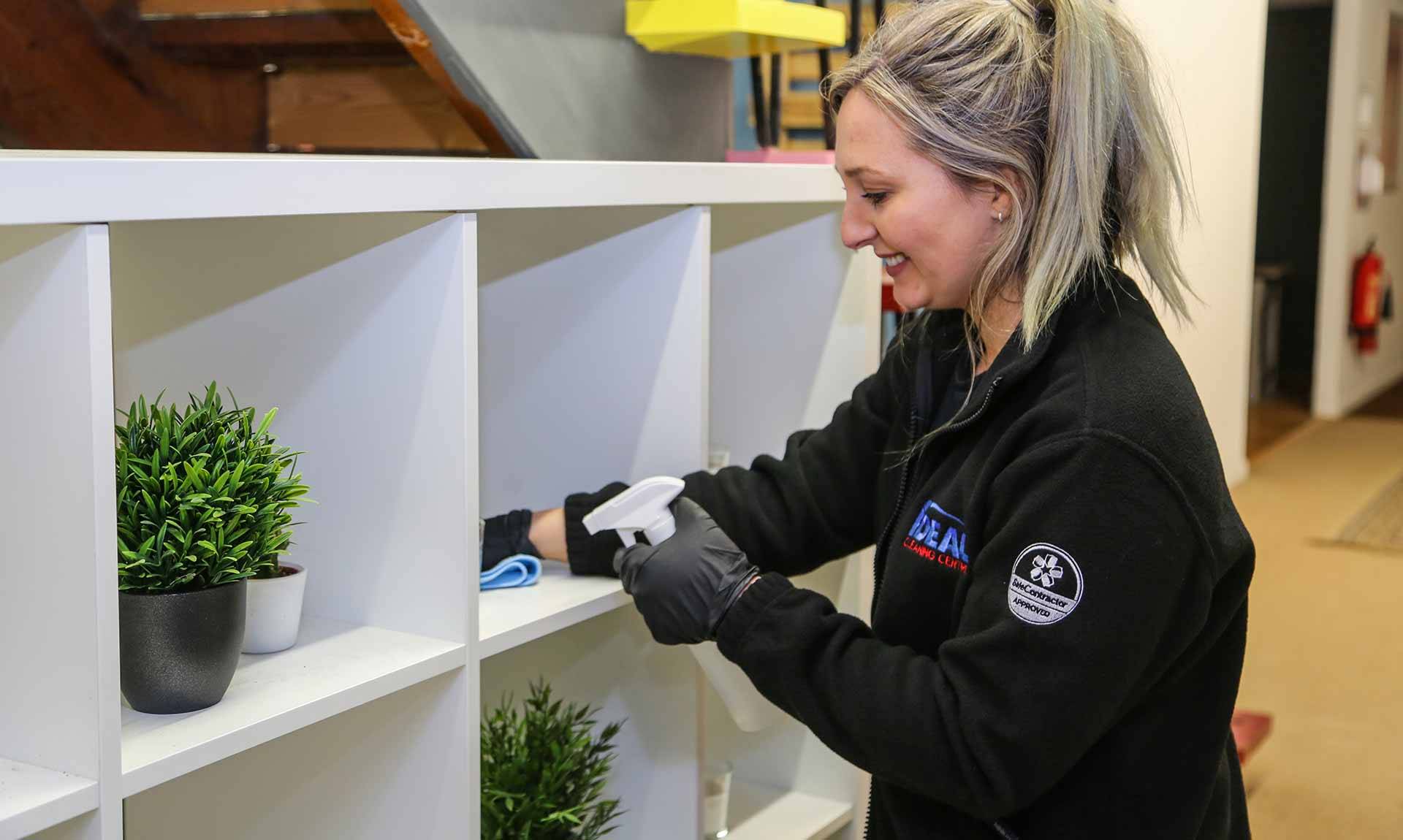 About Us
Professional cleaning services for your business
A family run business since 1958

Carpet Cleaning
Expert commercial carpet cleaning services
A family run business since 1958

Office Cleaning
Smart office cleaning solutions
A family run business since 1958

Deep Cleaning Services
First class deep cleaning services
A family run business since 1958


Professional Cleaning Across the Tees Valley & County Durham area

We Are Reliable
Our absence management cover gives you peace of mind knowing that we will always have your cleaning requirements covered if assigned staff are unable to attend.

We Are Quality
Our quality management system (ISO 9001) ensures you will always receive high quality, consistent cleaning results from our professionally trained team. We have also been awarded the Government Trustmark for quality.

We Are Safe
We take safety seriously. That's why we are health and safety compliant, fully insured, are Safe Contractor Approved, are ISO 45001 certified and ensure all our team receives training in how to work safely.

We Are Great Value
We believe in crystal clear pricing. By choosing us you will receive well managed, competitively priced cleaning with no hidden costs.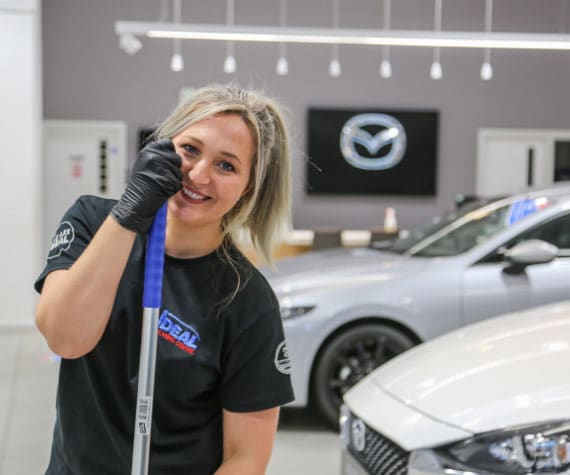 Professional Cleaners in Middlesbrough
Ideal Cleaning Centre provide affordable, specialist cleaning services in Middlesbrough, Stockton, Hartlepool & Darlington.
Whether it's Carpet cleaning, Office cleaning, Window cleaning, Industrial cleaning, Hard Floor cleaning, Construction cleaning or Commercial Deep cleaning we offer unbeatable cleaning results for your commercial property.
Our Accreditations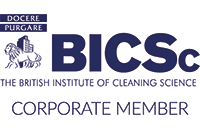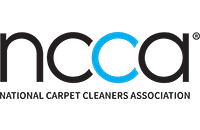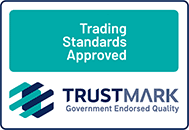 For a FREE quote and more information about our range of cleaning services please use the contact form below or call 01642 685 321
Trusted By
Ideal cleaning is trusted by a wide range of well known commercial and industrial businesses across the Tees Valley and North East area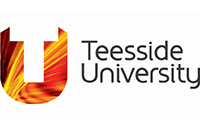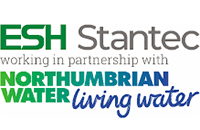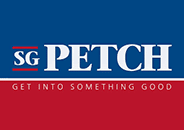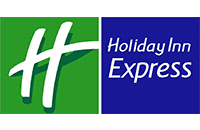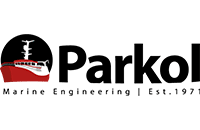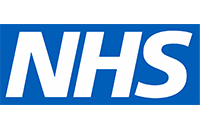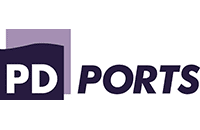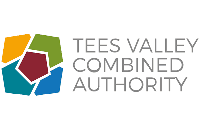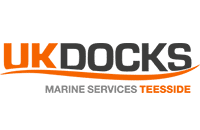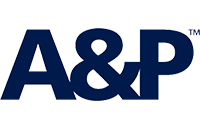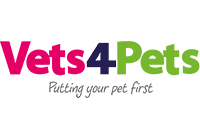 Our Services
Our professional cleaning services are available for all commercial clients, whether you're in need of regular cleaning, deep cleaning, carpet or hard floor cleaning, we have the means to do it effectively, with a service you can trust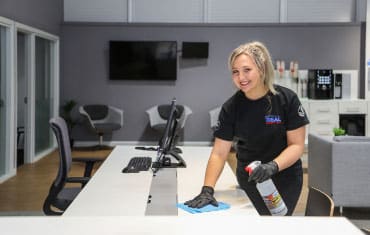 Office Cleaning
Professional office cleaning for your business premises. Office spaces cleaned to the highest standards.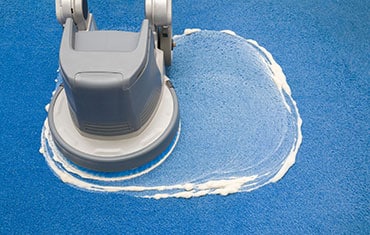 Carpet Cleaning
Professional, commercial and industrial carpet cleaning. Always clean, always fresh.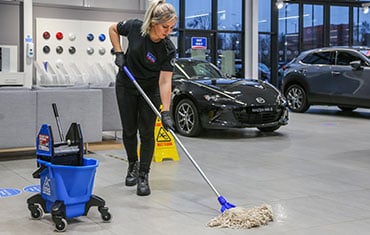 Commercial Cleaning
Cleaning designed for commercial properties from car dealerships to educational facilities. Commercial cleaning to the highest standards.
Hard Floor Cleaning
Hard floor cleaning specialists. Including tiled floors, safety flooring, concrete flooring and much more. Bring your flooring back to life.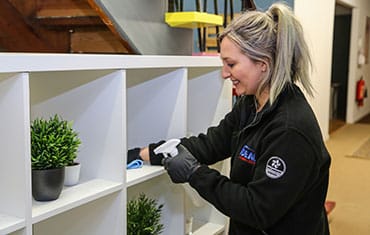 Deep Cleaning
Offering top quality commercial and industrial deep cleaning services for your business. We've got you covered.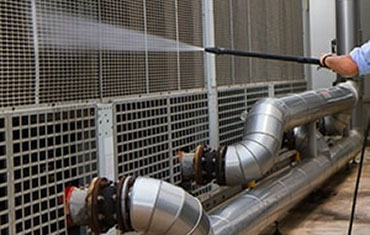 Industrial Cleaning
Professional industrial cleaning from factories to warehouses, manufacturing to technology. High quality industrial cleaning services.
What Our Clients Say About Us
Don't just take our word about how great we are. Check out some of our testimonials:

No job too small or large for Ideal Cleaning Centre!
With over 60 years of industry experience covering Middlesbrough, Stockton, Hartlepool & Darlington, we have tackled every type of cleaning job there is. This means we have the experience needed to provide convenient, efficient, and quality cleaning services for our clients.
Why use our professional cleaning services?
It's a given that as long as you and your staff are working in your commercial premises, there will always be the need for cleaning. No matter if you have an office, school, warehouse or factory space, cleaning will always be of paramount importance. Engaging a professional commercial cleaning company to take care of your regular office cleaning, carpet cleaning or deep cleaning needs means your valuable time needed to complete your own important work is not wasted.
​
Our company offers an extensive range of cleaning services in the Tees Valley and County Durham area. Our team of dedicated, highly-skilled, experienced cleaners take pride in the work they do and will always complete a project to your satisfaction.
What are the benefits of hiring a professional cleaner?
There are several advantages of hiring professionals to handle your cleaning needs. We have Instilled into each of our cleaning staff members the importance of delivering a quality cleaning service, giving you much needed peace of mind.

No Corners Missed
We follow ISO 9001 for quality monitoring. Our cleaners are trained to exacting standards of cleaning performance ensuring a thorough professional clean is achieved every time.

Customise your cleaning needs
We understand each commercial premises has different cleaning needs. We can adapt our services to flexibly meet the needs of your business, without compromising on quality.

Create a healthier, happier work environment
The cleanliness of your work environment has a large impact on your staff's health and morale. Keeping your premises clean and tidy can drastically reduce sickness leave taken, boost team spirits and even improve your staff's overall productivity.

Convenience
Tackling your own cleaning divides your attention away from your own work. Having professionals take care of the cleaning for you means you have one less thing to worry about giving you peace of mind and the ability to stay focussed on your tasks.
Commercial Carpet Cleaning
We strive to offer clients an outstanding professional carpet cleaning service in Middlesbrough, Darlington and throughout Teesside for commercial companies that include the following:
High quality
We are qualified members of the National Carpet Cleaning Association (NCCA). Our carpet cleaning team has received extensive training in professional carpet cleaning to ensure we apply the correct cleaning solutions and use the appropriate cleaning methods to carefully clean your carpet, achieving the highest quality and best possible cleaning results.
Friendly and reliable
We believe in building good working relationships that last. We will always strive to maintain a friendly, approachable manner with all our clients. We also know your time is valuable, we have the flexibility needed which allows us to attend your premises on time and fit around your busy schedule whilst minimising disruption to your workflow.
Transparency
Our intentions are perfectly clear with every project we undertake as we wish to build a good reputation amongst businesses for transparency. We discuss your requirements with you extensively beforehand to ensure the price we quote you is the price you pay, with no hidden charges whatsoever.
Best results and Sound Advice
We have the knowledge and expertise to achieve the best cleaning results for even the trickiest of carpet cleans. We will always endeavour to solve your carpet cleaning problems to the best of our ability. Not only will we clean your carpets to a high professional standard, we will do so informatively, explaining our process fully and offering practical sound advice on how to get the best possible performance and lifespan out of your carpet.
Great after sales service
Our ethos as a company is to always be ready to help, even after the work is complete. Your satisfaction is our number one priority and always will be. Whilst we will always work to deliver the best possible cleaning results, we are on hand to offer continual guidance, advice and the support you need to make sure we do our best to meet your expectations.​
Commercial Cleaning Service
Office Cleaning Throughout Darlington & Teesside Region
Our office cleaning team does whatever it takes to finish every job on time and to the client's complete satisfaction. We have achieved this by making sure to only employ office cleaners that have the following qualities: 
Friendly disposition – our cleaning staff know that a smile and a friendly disposition go a long way to make them approachable and keep our clients happy. The benefits of this are twofold. Not only does it produce a positive working atmosphere, it also promotes great teamwork which results in a job well done and on time.
Good time-management skills – we make sure that our office cleaners are trained to understand the importance of having good time-management skills, since the tasks they do and the time they spend may differ for each client. This means you can be sure we will have completed all our tasks within the agreed timeframes.
Professionalism – our team consists of highly trained, uniformed, professional cleaning staff. As well as excellent time management skills, our office cleaners will arrive at your premises fully uniformed, use appropriate language whilst at work, deliver quality cleaning results and leave a lasting positive impression from their continued dedication to their role and in having a professional disposition.
Respect – we insist that all members of our cleaning team show the utmost respect towards everyone they encounter while carrying out their duties. Our office cleaners are made fully aware of their individual responsibilities and instructed to always work within the limits of their remit. Our staff are aware that permission from Ideal management must be granted before carrying out any task thus eliminating the possibility of errors occuring.
Keeping Focussed – we have trained our cleaning staff to pay attention to the smallest of details while they carry out office cleaning work. They know that attention to detail can make a huge difference to the overall cleanliness and look of our clients' premises. So much so that it sets us apart from the competition in the area.
Pride – All our team members, from our management team to our cleaning operatives, take great pride in their work. Office cleaning is vitally important and each team member plays a significant role in delivering on our promises. Our highly trained, vetted staff are always assured of the value of their role within Ideal Cleaning. This builds immense job satisfaction throughout our cleaning staff and makes them proud of their role as cleaning operatives. This feeds through to the excellent work they deliver to each of our clients.
Industrial Cleaning
We offer industrial cleaning for Middlesbrough and the surrounding areas for all types of industrial facilities including warehouses, power plants, factories and many others. Our industrial cleaners are fully trained and have the skills required to operate specialist equipment and handle the chemicals needed to carry out their duties in a safe manner within these often hazardous areas. 
We strive to keep ahead in the area of industrial cleaning by doing the following:
Paying close attention to detail
We know that attention to the slightest detail is crucial for excelling as industrial cleaners; that paying careful attention to detail is often what makes the difference between success and failure. It is for this reason that we deliver a consistent, high level of service that meets, and often exceeds the expectations of our clients.
The Right Equipment
You can be sure we have the right equipment to hand for the job. Industrial cleaning often requires the use of equipment such as pressure washers, scrubber dryers, buffers, wet vacs, and high reach equipment. Only fully trained authorised staff are permitted to use specialist equipment, significantly reducing the risks of accidents or injury associated with operating heavy machinery. All our specialist electrical equipment is fully PAT tested for electrical safety and maintenance. All staff are provided with appropriate Personal Protective Equipment (PPE) required on your site and to carry out their tasks safely.
Problem solving
When it comes to a task that requires a little more planning, our team has the capability to decide which is the safest and most effective method to employ, in order to complete the task safely and properly. Having faced challenging tasks in the past, we have learned how to adapt and overcome problem situations in order to fulfil our clients requests. You can also rest assured we will never undertake a task in a manner that puts any of our cleaning staff or our clients health and safety at risk.
Health and Safety
Industrial cleaning can be dangerous if the risks are not managed properly. None of us are immune to the risks this type of work carries. We at Ideal Cleaning go out of our way to ensure that the health and well-being of our cleaning staff, and our customers is never compromised. We achieve this by providing all the necessary training to minimise the risk of accidents and injuries occurring during our work. Not only that, we are also SafeContractor certified for 100% health and safety compliance and are members of the British Institute of Cleaning science.
Insurance
We can provide you with proof of insurance before you commit to using our services. As we are fully insured, we have the coverage to protect our clients from legal liability, should anything go wrong. Although damage or injury is rare in our line of business, we know how important it is to have protection against the unexpected. ​​​​
Versatility
No two clients are the same in the industrial cleaning industry, so we know versatility is extremely important. We are constantly working in different environments with varying materials and products at any time, day or night. We adapt easily to all new projects and are happy to leave our comfort zone to take on the most challenging of cleaning tasks.
Having a credible reputation
Apart from the fact that we have been in the business for over 60 years, we also have a long list of satisfied clients, many of whom have been loyal clients of ours for many decades. We are known to be a trustworthy, reliable local company with consistency that keeps our regular clients using our services time and again. Our swift response to your enquiries means we deliver you a fast, convenient service every time.
Scheduling flexibility
We are completely flexible where scheduling is concerned and always take our client's needs into consideration. If, for example, a client does not relish the idea of having cleaning staff working among their employees during the day, then we will schedule a time that suits their needs best, even if it happens to be during the night.
Fully Equipped & Supplied cleaners
If undertaking industrial cleaning yourself, you would likely need to spend money on obtaining the right tools and supplies for the job. That is why, as an experienced industrial cleaning company in Middlesbrough, we always make sure to have our cleaning teams fully equipped with the equipment and supplies needed to successfully clean your premises, saving you both time and money in the long run.
Free quotes and transparent pricing
A member of our team will visit your premises at a time to suit you to tour the area that requires cleaning and discuss any relevant details pertaining to the job required. A free, no-obligation, itemised quotation will be provided once assessment of the job is complete. Our pricing is fully transparent. The price we quote you is the price you will pay with no extra costs or hidden charges whatsoever.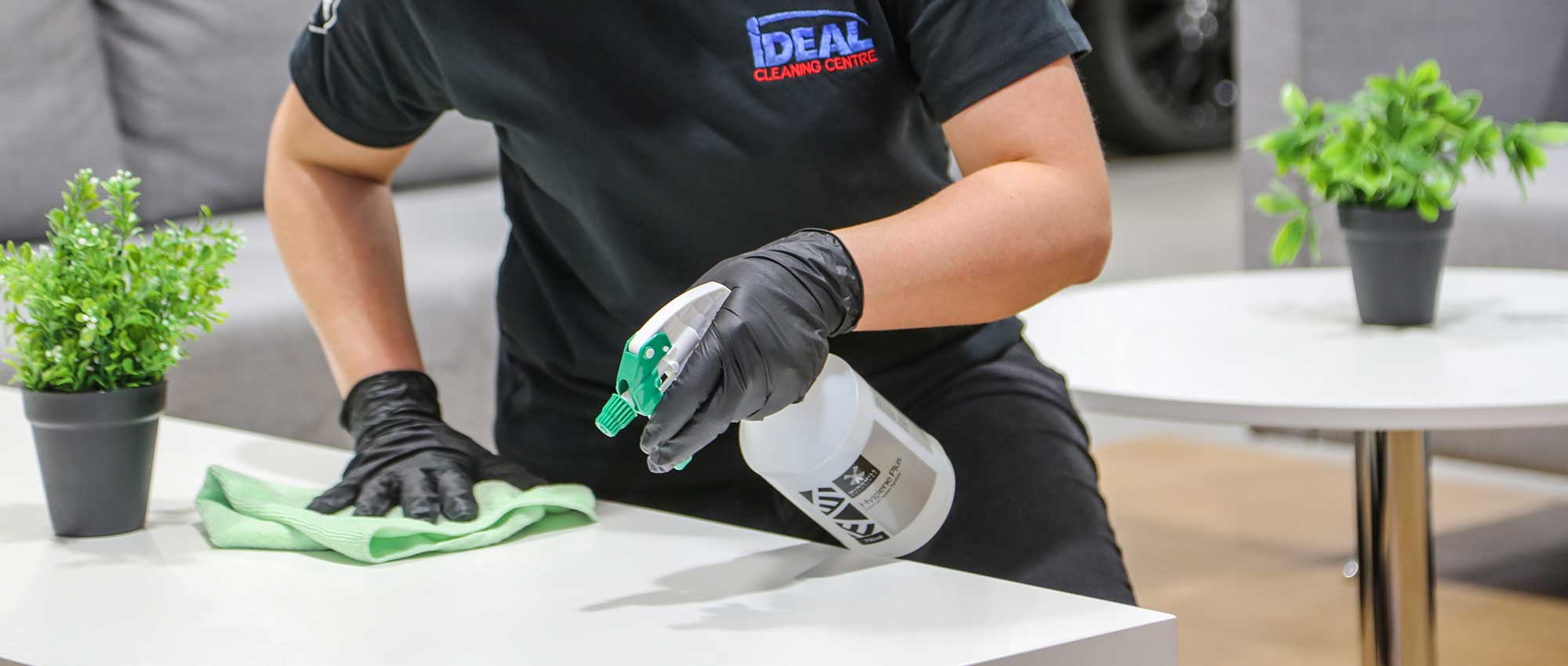 Choose Ideal Cleaning today for all your commercial cleaning needs
Ideal Cleaning provides cleaning to all commercial sectors across the Tees Valley and County Durham Area including Middlesbrough, Stockton, Darlington and surrounding areas.
Our highly skilled team of cleaners will arrive at your premises with all the necessary equipment and cleaning products with which to clean the entire agreed area. They will work in a manner that causes the least possible disruption to your workers and will make sure that they leave the area safe, hazard-free and completely hygienic. ​
We are constantly adding to our portfolio of work including provision of our services to customers of all kinds including retail cleaning, factory cleaning, supermarket cleaning, dockyard cleaning, warehouse cleaning , car showroom cleaning and much more. Please call us to find out more.
What to know more?
Latest from the Ideal Cleaning Centre Blog
Find all the latest news, tips, and tricks from the North East cleaning specialists.